Now in the Brockville and Gananoque Area!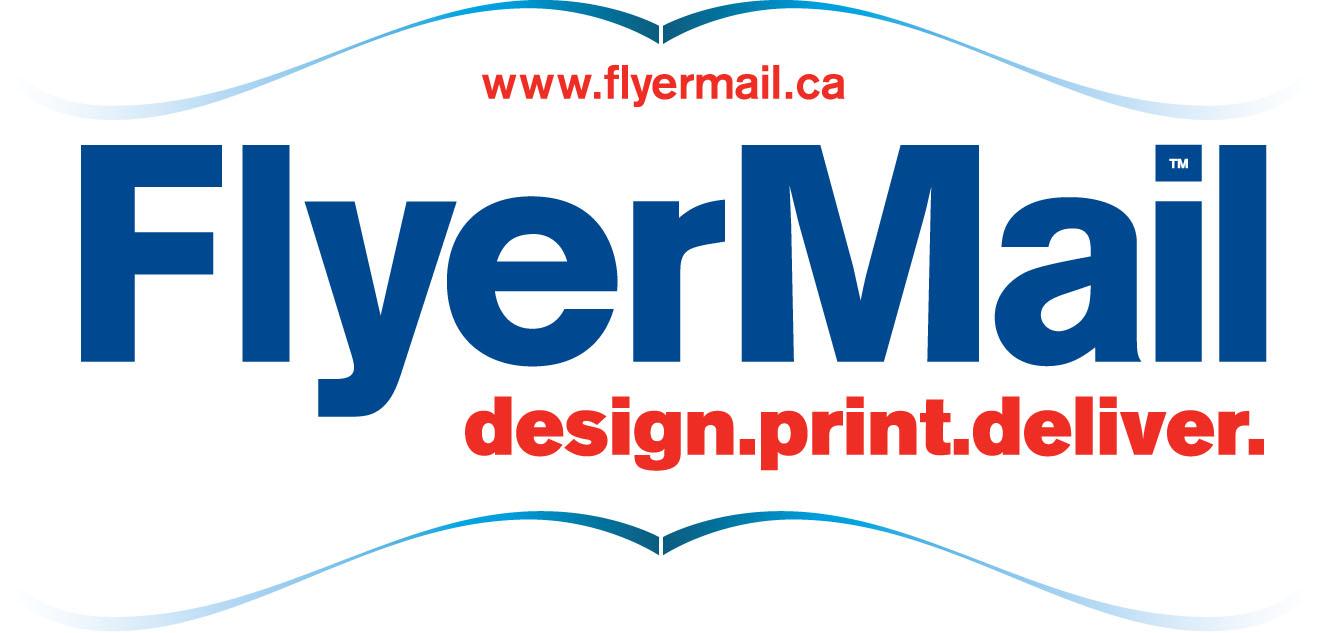 In addition to Kingston - Napanee - Belleville - Quinte West -
Prince Edward County...

and growing!



FlyerMail will Design, Print & Deliver your colour flyers through Canada Post

Reaches more than 33,000 homes, apartments, condos in the Brockville and Gananoque areas

100% Apartment Coverage

Canada Post® Guarantee

Inserted inside a clear 6 x 9 fully recyclable polybag

Home & Business Delivery
WHAT DO WE DO?
FlyerMail specializes in full market flyer distribution to apartments as well as targeted distribution to houses in all of its markets so you can establish an effective flyer campaign.Pricing includes design, full colour printing, Canada Post® preparation and delivery to the post office and distribution through Canada Post®.All flyers distributed through our packages are 5" by 8" full colour, 2 sides and inserted inside a clear 6" by 9" fully recyclable polybag.
WHY USE FLYERMAIL?
We will look after your flyer program from start to finish!Design, Printing, distribution, preparation and delivery to Canada Post® for as low as 3.5¢ per thousand.100% distribution to homes with detailed targeting available and 100% distribution to apartments and condominiums. Verified distribution through random telephone verifications and at your request will provide Canada Post® distribution slips to verify distribution. We will work with you to design an effective flyer that will get you the results you need! We package our flyers inside a clear polybag as opposed to the traditional envelope. Meaning flyers are visible before opening the package. The likelihood of our package being opened is higher than that of an envelope program.
1 Mailing

$55/M

2 Mailings

$50/M

4 Mailings

$45/M

6 Mailings

$40/M

8+ Mailings

$35/M

Front Cover


*Includes double flyer



$80/M

Back Cover

$60/M


DISTRIBUTION


Every Month



DEADLINES


Copy Deadline - 15 days prior to distribution


Ad Approval

- 11 days prior to distribution


Press Deadline

- 8 days prior to distribution (if artwork supplied ready to print)
TESTIMONIALS
Hours after FlyerMail was distributed, we immediately began to receive telephone enquires and ticket sales. FlyerMail is an effective way for us to reach a large market quickly and professionally. Lyne and staff worked diligently with us until we were satisfied with the final product. We look forward to a successful, ongoing relationship with FlyerMail."

- Peter Dunn, Brockville Arts Centre, Brockville
"I'm writing to let you know that I received excellent response to my recent ad in your flyer package. I have advertised in a number of different media over the past years, including newspapers and radio, and I have never had this level of direct response from any other advertising or marketing effort. Apartments are a key target market for people like myself in the mortgage business and, until now, it has been virtually impossible to reach them directly with any impact. I look forward to a long and profitable relationship with your company.Thank you."
- Jeff Dillon, Mortgage Broker The Mortgage Professionals

"We had tremendous success with Flyermail during the Christmas Season 2009. In the past we ran ads in Kingston's local newspapers, and with Flyermail we received the best response. In the future we will, again choose Flyermail to promote our jewellery and services."
- Alain Filion, Owner TresOrs Jewellers
"We are very pleased with the professional look and distribution potential of FlyerMail. Lyne, Dolly and the whole team are great to work with and are there to accommodate you to ensure that you get the best message out to the community. We received a number of calls within a very short period of time requesting additional information on a number of the activities that are happening in Downtown Brockville this Christmas Season. We look forward to working with them in the future".
- Brenda Clarke, Downtown Business Improvement Area